Thankyou to the NHS and all Keyworkers !
COVID 19 Update
Now, more than ever, we are here for you, making sure we get your orders to you safely and keeping spirits high with the gift of music. At the same time we have ensured that our staff are all protected and are operating in the safest way possible.
Our warehouse team is working around the clock to ensure all deliveries arrive to you as safely and timely as possible. Please allow 1-2 days extra for delivery while we adjust to these new ways of working.
In addition, other team members are currently working remotely, so please be patient with all enquiries and support emails. We will get back to you as soon as we can to support with the answers to any questions or issues you may be experiencing. Alternatively, reach out to us via twitter at @iT7Audio.
From all of the iT7 Audio team we hope that you, your family and colleagues all are well and able to follow the best advice in managing your life in the face of the current Covid-19 emergency.
Who we are
At iT7 Audio we manufacture a growing range of high-quality music devices, including headphones and earphones. These premium acoustic products fuse sophisticated design with the latest Bluetooth® technology offering superior sound quality and portability, whilst providing consumers with the freedom to make and receive calls on the move.
Perfection in sound reproduction is at the very heart of our philosophy and so each product demonstrates crystal clear sound and delivers breathtaking reproduction. This means that you can listen to your favourite artist as though they are in the same room with you.
iT7
Here at iT7, we offer a range of superior headphones that deliver comfort, style and a breathtaking standard of audio quality.
Plug in to your playlist with this amazing range of earphones which deliver a higher-level of sound quality and bring you the choice of Bluetooth® or wired options.
We also offer a fantastic range of high quality Bluetooth® speakers with incredible sound, that also allow you to make and take calls any where you go.
'Glitter': The inspiring charity single, written for Chloe Balloqui
Musician 'Ra Ra' has recently released her inspiring charity single, 'Glitter', in support of Chloe Balloqui: An incredible 10 year old girl, currently fighting cancer.
All proceeds from downloading the single will go towards funding Chloe's life-changing treatment. Spread some Glitter and download now, at raramusic.com
Ra Ra Music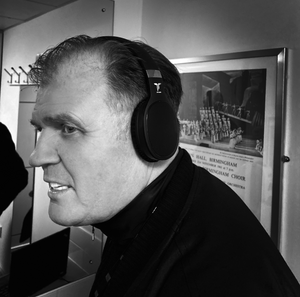 iT7 Welcomes Rusty Egan
iT7 would like to welcome to the dance floor, our new brand ambassador Rusty Egan!
 From architect of the 80's new romantic scene, to one of the most influential DJ's of modern times, we are proud to announce that Rusty has now joined the iT7 team!
Discover more from Rusty below:
ARTEFAKTOR RADIO
Rusty Egan Presents BLITZED
From 'BLITZED', the forthcoming Sky Arts documentary about the iconic ' Blitz Club' and the music DJ Rusty Egan played and made, comes the 'BLITZED' soundtrack album, curated by Rusty.
The 'BLITZED' OST Sampler' is avalible now via digital outlets, with the soundtrack album to be released on the 12th March 2021.
The 'BLITZED' documentary will be broadcast by Sky Arts at 21:00 on the 13th March 2021.
Listen to the BLITZED OST Sampler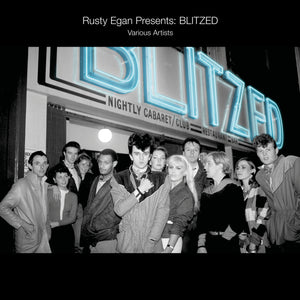 Image Credit to Adam Szigeti